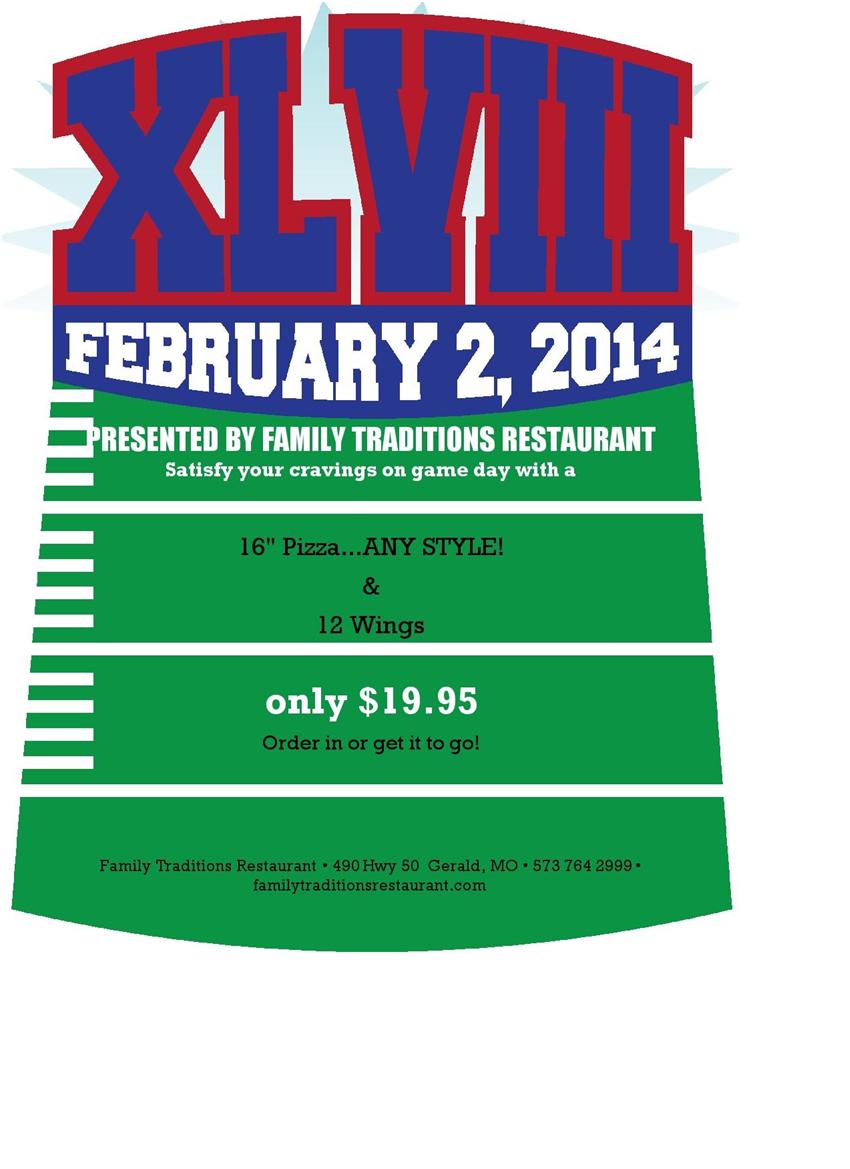 It's that time of year again....super bowl sunday!!
What better way to enjoy the game of the year than by filling up with Family Tradition's very own pizza & hot wings!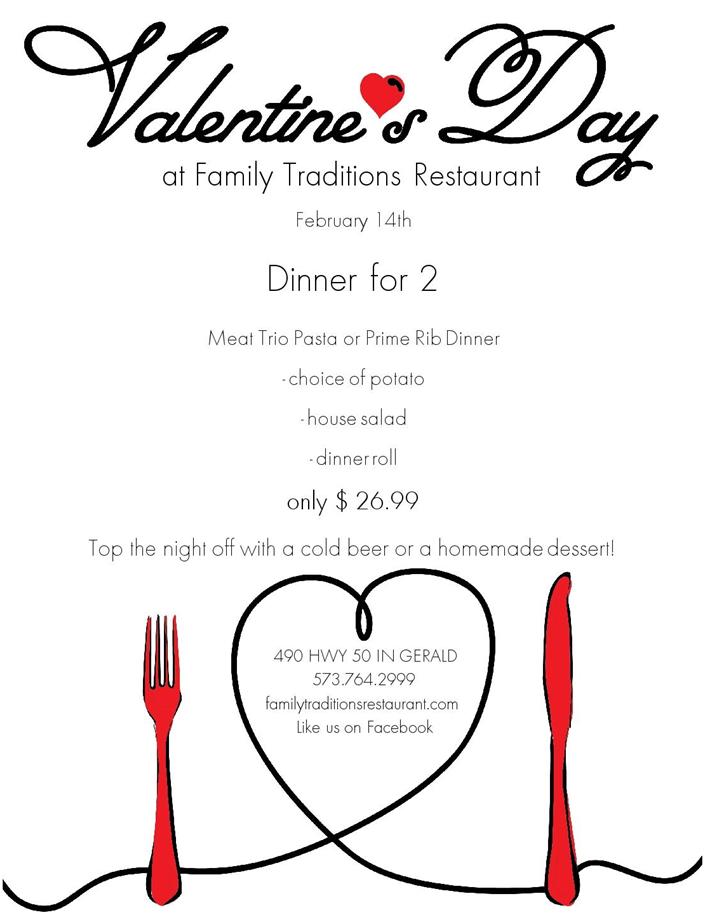 Say "I love you" this valentine's day with a delicious meal for 2!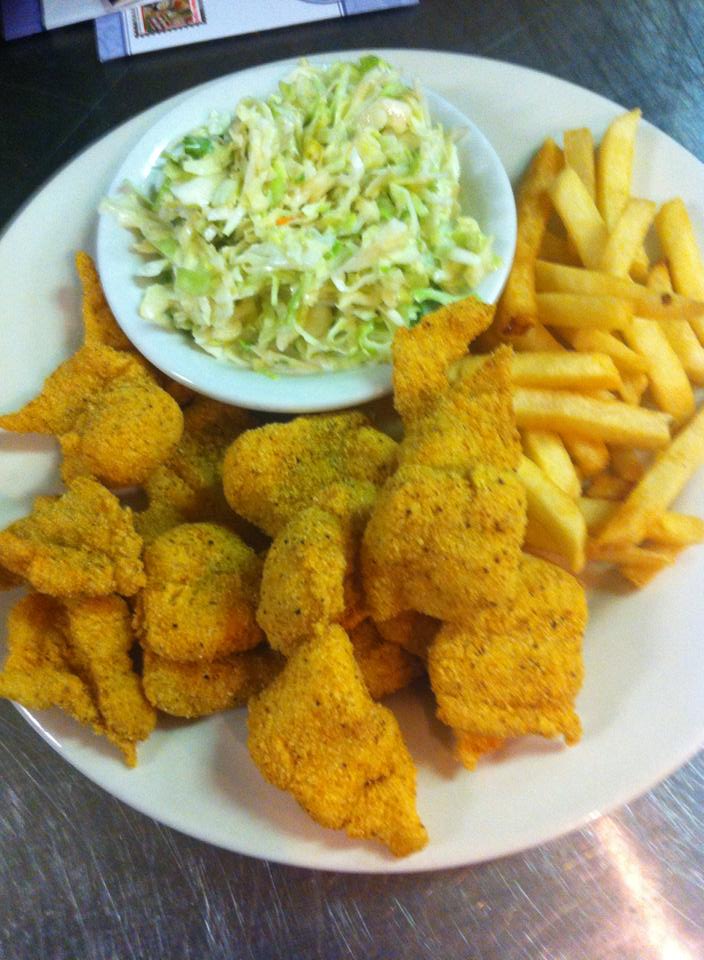 All you can eat catfish
Every Friday night, 4-8 pm
-french fries
-choice of Jamey's homemade creamy coleslaw or a warm dish of fresh vegetables!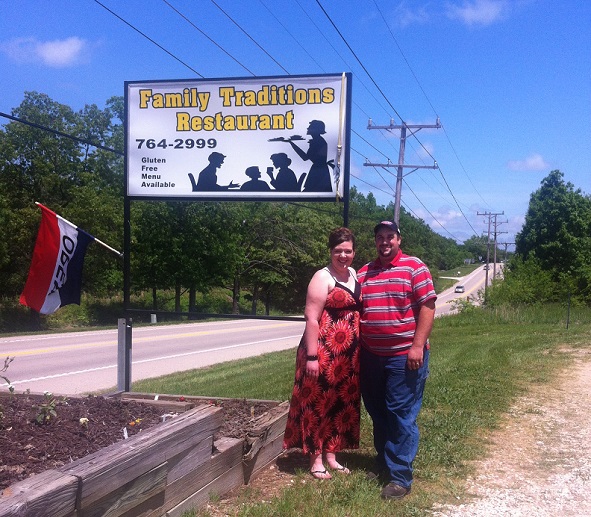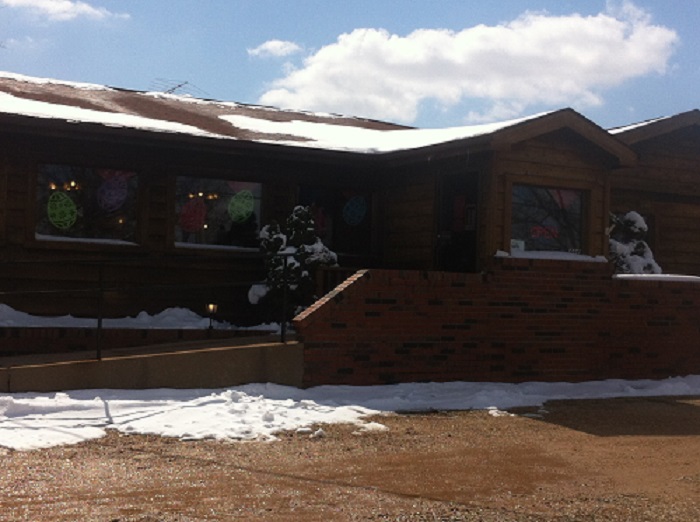 Here at Family Traditions, we strive to serve our guest with exceptional, home-style cooking just like mama made it! Our varietal menu offers something for everyone's taste buds, from seafood to the best burgers around to fresh fried chicken. Guest will find comfort in our newly remodeled dining room with an array of antiques and old photographs of Gerald, hung on the Family Traditions' tree. Our staff will provide our guests with prompt, professional and friendly service that will leave them feeling like one of the family.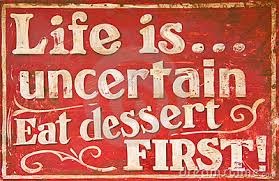 We now have hand scooped ice cream! Butterscotch, Cookie Dough, Vanilla, Chocolate, Strawberry and Birthday Cake....